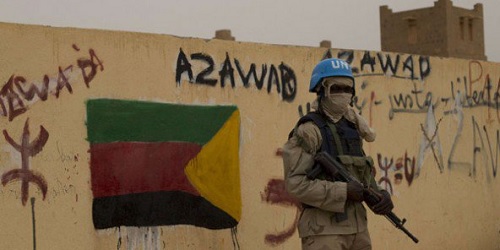 The Secretary General of Gatia, whose pro-Bamako fighters entered Monday in Kidal, rebel stronghold of CMA, says that this arrival was long anticipated and it now wants to find a peaceful compromise with rivals.
Hundreds of fighters Self-Defense Force and imghad Tuareg allies (Gatia) – one of the components of the "Platform", a coalition of pro-government armed groups – came Monday, February 2 in
Kidal, bastion of the Coalition of movements Azawad (CMA), the main rebel group in northern Mali. Any violence or fighting were not reported, but the arrival of Gatia in the stronghold of his rivals soon aroused the concern about the continuing fragile peace process in northern Mali.
Reached by telephone from Kidal, where he entered Monday with his men, Fahad Almahmoud Ag, Secretary General of Gatia ensures that their arrival in this symbolic city was known rebel leaders. He also claims to do everything to find common ground with his "brothers" of the CMA.