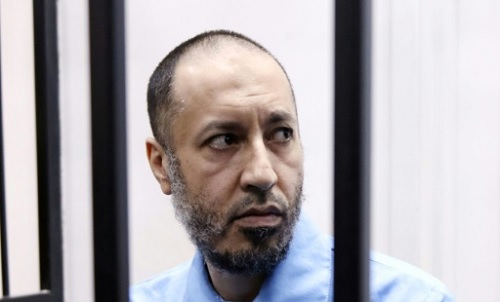 A court in Tripoli Sunday adjourned the trial of Saadi Gaddafi, son of the former Libyan dictator Muammar Gaddafi, to March 13, 2016, announced the Ministry of Justice of the Government not recognized internationally.
"The second Indictment Division of the Tripoli Court of Appeal (…) postponed consideration of the case (…) to March 13 next," said a statement on the official website of the Ministry of Justice installed government in Tripoli.
According to the text, Saadi Gaddafi was present at the Sunday morning session and is "the defense team requested the postponement to better prepare the pleading."
Saadi Gaddafi, 42, is on trial for his alleged involvement in the bloody suppression of the revolt that ended the regime of his father in 2011 and for the 2005 murder of a former coach of Al-Ittihad football club of Tripoli.
Among the charges directed against Saadi Gaddafi, the ministry cited offenses and crimes related to "sequestration, the attack on the honor (rape), serious prejudice, abuse of power and finance groups armed with the aim of stifling the revolution (17) in February. "
The third son of the deposed dictator is also accused of "imported mercenaries and identified and targeted the cities opposed to the old regime, undermining the security and stability of the country", the statement said.
The prison where he is held is controlled by Fajr Libya, a coalition of militias, some Islamists, who took control of the Libyan capital Tripoli in August 2014 and has established a government and a parliament that are not recognized by the community international.