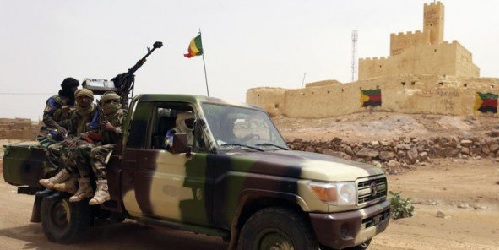 According to military sources, three Malian soldiers died Friday in an ambush in the Timbuktu region. The attack came the same day as that of a base of Minusma Kidal.
"Three of our men died today between the towns of Timbuktu and Goundam when their vehicle fell into an ambush by the jihadists," said Friday, February 12 an officer of the Malian army in Timbuktu, capital region. The information was confirmed by an official from the Malian Ministry of Defense.
"Two other Malian soldiers were wounded in the attack but their life is not in danger," said the officer of the Malian army. For his part, the head of the Malian Defense Ministry denounced the "cowardly attack".
Attacked a UN compound
Early this morning, the camp minusca Kidal which has been the subject of a jihadist attack. Three peacekeepers were killed and others injured, some in serious condition.
On February 5, an officer of the Malian army was killed in the attack against a UN base in Timbuktu. According to the Malian authorities, at least four attackers were killed in the attack claimed the next day by Al-Qaeda in Islamic Maghreb (AQIM).