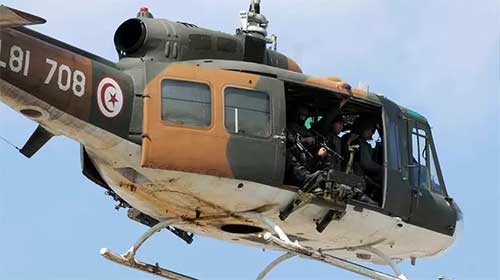 Algerian counter-terrorism forces on Friday killed a terrorist in the upper woods of Boumerdes province, 55 km east of Algiers, the defense ministry said on Saturday in a statement.
The militant was identified as B. Reda, alias Abu Shihab, who joined terrorist fiefs in 2006. An automatic gun, a grenade and ammunition were retrieved, said the statement.
Another two terrorists surrendered to the army forces Friday in the province of Jijel, 320 km east of Algiers, the statement added.
The two terrorists are brothers who joined terrorist fiefs in the mid-1990s. They surrendered after their mother begged them to lay down their arms.
A few militants affiliated to the al-Qaida in Islamic Maghreb (AQIM) and the Islamic State (IS) are still taking refuge in the North African nation.
Located in a region plagued by unprecedented security and political instability, Algeria faces ongoing terrorist threats.