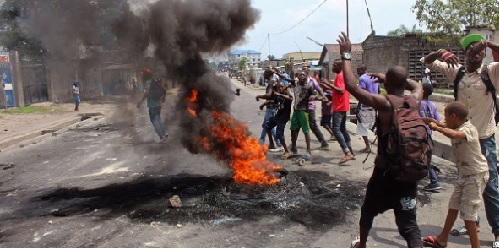 Fresh fighting erupted on Sunday between troops of South Sudan's President Salva Kiir and those loyal to former deputy President Riek Machar in Nasir town, Upper Nile State, spokesperson for Kiir's government troops, Lul Ruia Koang, said on Monday.
The clashes followed renewed fighting between the rival army factions on Saturday in Lainya County of Central Equatoria State.
Koang said the clashes in Nasir started on Sunday morning and again on Monday. He accused Machar's SPLM-IO troops of shelling their positions in Nasir.
Machar's spokesperson, James Gatdet Dak, could not comment on the latest fighting, saying he was still waiting for official reports on the development in Nasir.
Machar fled Juba after some four days of heavy clashes between the rival factions which started on July 7, leaving the fate of a power-sharing government formed in April after more than two years of civil war in the balance.
Tension between the rival troops grew again after President Kiir sacked Machar as first vice president last week following the expiry of a 48-hour ultimatum given for Machar's return to Juba.
Dak on Sunday accused the government troops of attacking their positions in Lainya on Saturday.
He also called for deployment of a third force in Juba, warning: "Or else we will be forced to act further and march to Juba in order to restore peace and security in the capital."
However Koang denied the accusations, saying the government troops acted to protect the civilians and didn't violate a cease fire.