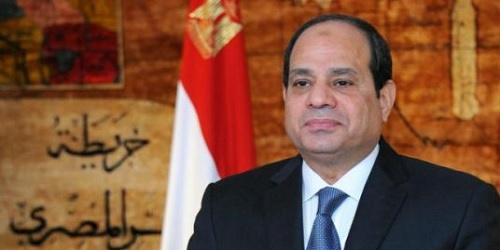 Egyptian President Abdel Fattah al-Sisi said in comments published on Saturday that his country's war against Islamic militants in the Sinai Peninsula would be long, but that conditions in the vast and arid region were improving.
In an interview with Egypt's three state-owned newspapers, he acknowledged that both the militants and government forces were getting better at fighting each other in the strategic area bordering Israel and the Hamas-ruled Gaza Strip.
"Conditions in Sinai are improving and (our) efforts are continuing because the war is long," said Sisi, whose comments came one day after Islamic State militants attacked an army checkpoint in Sinai, killing 12 soldiers and wounding at least six more.
"The terrorists are evolving and we are improving our operations," he said.
ISIS claimed responsibility for the attack in a statement Saturday, saying its fighters killed 20 "apostates" and seized all weapons at the checkpoint, located about 80km east of the Suez Canal, near the town of Bir el-Abd.