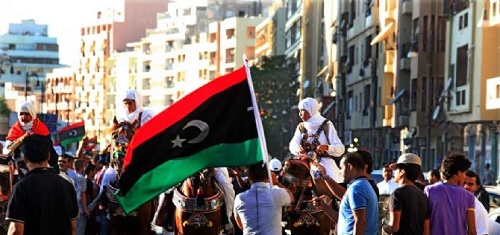 The United States says it is concerned about reports of the use of force to seize the offices of Libya's UN-backed National Accord government in the capital, Tripoli.
A statement by the US State Department issued late on Saturday also called on all parties to work together for a "safe, prosperous and free Libya."
Gunmen seized the offices of the UN-backed government on Friday night, announcing their support for the Islamist-oriented administration that ruled in the Libyan capital before the National Accord government was installed in March.
The takeover is the latest development in the chaos and violence prevailing in Libya since the 2011 ouster and death of dictator Muammar Gaddafi in a popular uprising that morphed into a civil war.