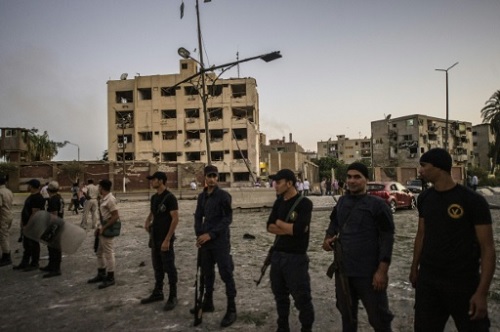 Egypt has extended a state of emergency in the northern part of the Sinai Peninsula for three months, with a dusk-to-dawn curfew in the most troubled areas where it is fighting militants including an Islamic State affiliate.
The Tuesday decree by President Abdel-Fattah el-Sissi, announced in the Official Gazette, comes after fighting picked up in recent weeks, with soldiers being killed nearly daily.
A militant attack last week on an army checkpoint left at least 12 soldiers dead and six wounded.
The curfew was originally instated in late 2014 following a militant ambush that killed 31 Egyptian soldiers near the border town of Rafah.
Violence in the area has spiked since el-Sissi led the military ouster of an Islamist president in 2013.