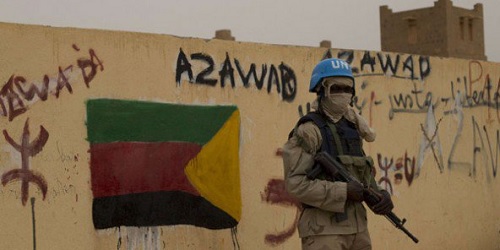 The United Nations is moving hundreds of peacekeepers from eastern Democratic Republic of Congo to Kinshasa to help deal with a possible outbreak of violence over the postponement of a presidential election, the UN officials said on Tuesday.
At least 300 soldiers and police from the Monusco force will be stationed in Kinshasa, where violent protests killed 49 last month, the officials said.
"We are planning for all eventualities and have taken measures to strengthen our posture in Kinshasa," the UN peacekeeping chief Herve Ladsous said.
However, the reinforcements would probably not be enough if the capital sees widespread violence, he cautioned.
"It's important to keep in mind that Kinshasa is a city of almost 11 million people and Monusco has neither the manpower nor the mandate to provide security," he said.