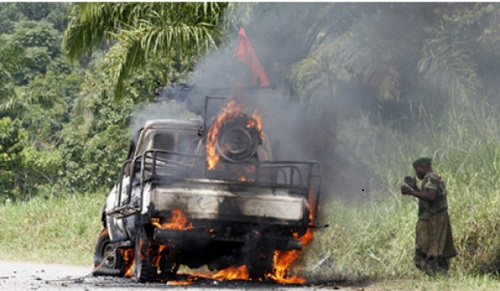 The United Nations peacekeeping mission in Central African Republic says 25 people have been killed in clashes between armed groups amid "rising tension" in parts of the country.
A statement late on Friday says 15 fighters were killed on Thursday in the communities of Mbriki and Belima on the outskirts of Bambari.
And on Friday, six police and four civilians were killed in an ambush on a main road.
The UN statement adds that on Friday afternoon, anti-Balaka forces attacked eight peacekeeping officials as they made their way toward the local airport. The statement says a 7-year-old child was injured.
The peacekeeping mission urges armed groups to cease the cycle of violence of recent weeks, which it says goes against the aspirations for peace among the majority of the population.