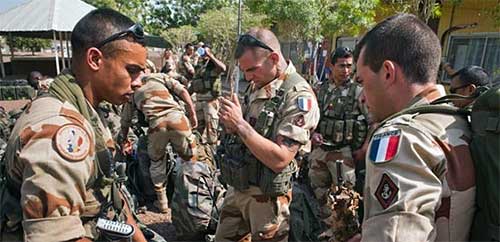 French Defence Minister Jean-Yves Le Drian heads to the Central African Republic (CAR) on Sunday to formally end Operation Sangaris, begun three years ago to halt mass killings there but which failed to disarm militias terrorising the population.
The formal end to the French mission comes as a fresh wave of bloodshed shook the troubled nation, spearheaded by rival Muslim and Christian militia groups.
"France is not giving up on Central Africa," Foreign Minister Jean-Marc Ayrault said, highlighting the presence of more than 10,000 UN peacekeepers from the Minusca mission.
But many in CAR are worried about the departure of the French troops, who were urgently deployed following a wave of bloodshed in December 2013.
"Armed groups are getting ready. And I'm afraid they will start an all-out offensive when the French have left," a senior political figure said, requesting anonymity due to the sensitivity of the subject. "The militias fear the French troops but not the UN force."
In recent weeks, people have been living in fear as armed groups have resumed their acts of violence in the interior of the country, leaving dozens dead.