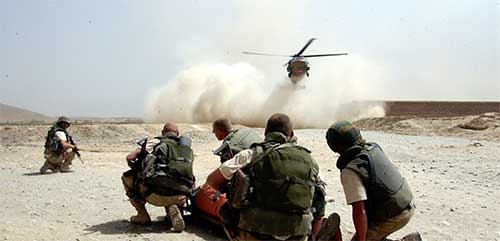 The German parliament voted in favor of expanding the Bundeswehr's military presence in Mali on Thursday. Today, nearly 1,000 Bundeswehr soldiers will be deployed in the West African nation, compared to an earlier limit of 650 people. These troops are part of a UN mission to ensure peace in the north of the country.
German troops plan to take over rescue responsibilities within the UN mission in the Netherlands. On Friday, the first of the eight additional helicopters – half rescue helicopters, the other half of combat helicopters – will be deployed to Mali from Germany. German troops are already in charge of collecting information via drones.
The UN mission currently numbers more than 12,000 troops. Most of them come from Africa, while European countries, such as France, the Netherlands and Germany, supplied most of the equipment, such as drones and helicopters, as well as a minority of Soldiers.
The Mali operation is considered one of the most dangerous missions of the UN. Several rebel groups, some Islamists and the Malian government have been fighting for a long time to control the north of the country. In 2015, the fighting fractions signed a peace agreement. UN troops have been deployed to ensure the truce, but the region is still riddled with violence. Last week, more than 70 people were killed in a terrorist attack on a camp for local security forces and former rebels.