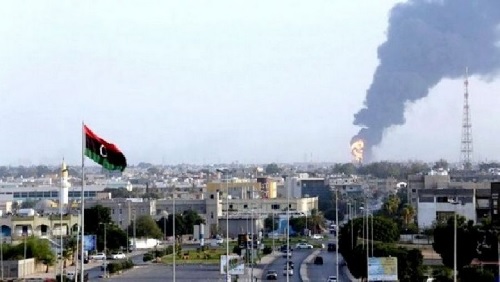 The African Union, AU, Summit has approved a peace roadmap for Libya and called for the formation of new Presidential Council which would form a new unity government.
The AU Commissioner for Peace and Security, Smail Chergui, made this known on Tuesday in Addis Ababa at a news conference on the activities of the commission
He said the Summit felt that the situation in Libya was of great concern because the political process in that country had been stagnated.
He expressed concern that while the process to restore political order remained stagnant, the country's population lacked basic services such as electricity and medical care, causing additional problems to the peace process.
He added that the AU had formed a High-Level Committee on Libya and asked Libya's neighbours to become part of the Committee to accelerate the search for peace and stability there.
"We cannot achieve much in Libya without Libya's neighbours," Mr. Chergui said.
He said that Chadian President Idriss Deby was a member of the High-Level Committee, which had been overseeing the political process.
According to him, the AU Summit endorsed the High-Level Committee's request to all Libyan political players to revisit the composition of the Presidential Council, which is mandated to appoint the government.