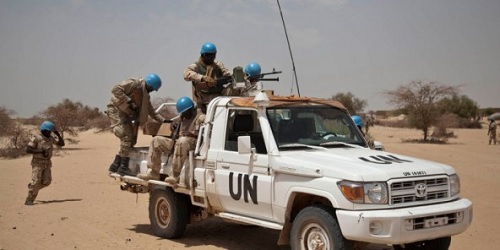 The UN Peacekeeping Mission in the Central African Republic (MINUSCA) said Friday that it has reinforced its presence in Bambari with the arrival of additional forces, including a quick reaction unit and special forces, a UN spokesman told reporters here.
"This allows the mission to better protect the town and its population," the deputy UN spokesman, Farhan Haq, said at a daily news briefing. "The UN mission is currently the only legitimate authority mandated by the government to control Bambari."
The mission stressed that the UPC (Mouvement pour l'Unite et la Paix en Centrafrique) and the FPRC (Front Populaire pour la Renaissance de Centrafrique) represent a threat for civilian populations and that UN peacekeepers will respond in case of violence, he said.
However, discussions are ongoing and a UN civilian-military delegation will soon meet with the leader of one of the armed groups, he said. "The UN Mission stresses that Bambari must be free of armed groups in the coming days."
The reinforcement makes it possible to better protect Bambari and its inhabitants, as, for the time being, the UN Multidimensional Integrated Stabilization Mission is the only legitimate authority mandated by the government of the Central African Republic to control the city.