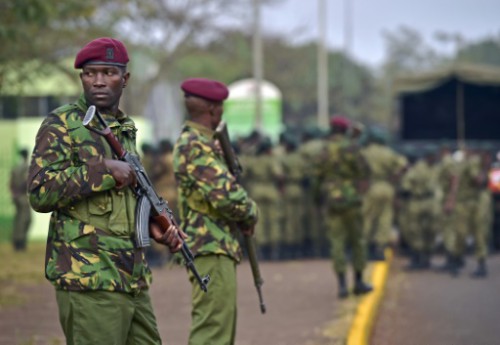 Uganda has started withdrawing its troops involved in the US-backed operations against the Lords Resistance Army (LRA) rebels in the Central African Republic (CAR).
A total of 31 Uganda Peoples Defence Force UPDF) soldiers from the mission landed at Gulu Airfield in Gulu District in northern Uganda on Tuesday and Wednesday.
The 4th Infantry Division Spokesman, Lt Hassan Kato, confirmed to the Daily Monitor in an interview Wednesday that UPDF had began it's total withdraw from CAR.
UPDF Chief of Staff Brigadier Joseph Katsigazi, received some of the soldiers at the Gulu Airfield.
Uganda put its boots on the ground in CAR in 2009 after it was reported that the LRA rebels were causing instability in the densely forested western town of Obo.
In 2010, the US government sent 100 of its Special Forces to support the UPDF in intelligence gathering on LRA activities in CAR.