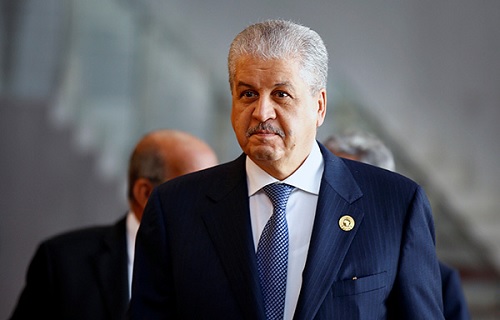 Algerian Prime Minister, Abdelmalek Sellal on Sunday stressed the fight against terrorism and various forms of criminality require joint action between international security services and strong commitment of the international community.
"The world is witnessing considerable upsurge of terrorism and its new forms while allying with drug, arms and human traffickers, as well as with cyber-criminality and money-laundering," Sellal said in his opening notes at 1st African Union Police Cooperation Mechanism (Afripol).
"This is a global organized and multifaceted threat to our security, which requires joint action, coordination and cooperation between international security services, as well as strong and genuine commitment of the international community," he added.
The Algerian official further suggested strengthening the operational and technical capacities of the African police services by developing texts, creating centers of excellence in training and judicial inquiry, and generalizing innovative practices and exchange of information and experience.
He stressed that Algeria has always called for dealing with roots of any crises, urging to separate religious or ethnic alibis from terrorists, draining the sources of funding, as well as confronting the nurturing matrices of radicalization, both academically and politically.