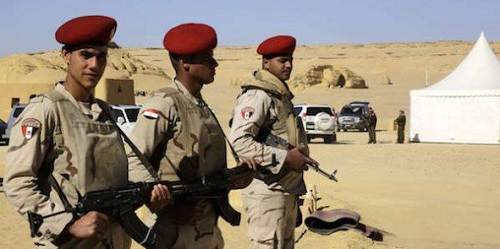 Egypt's military says its air force has killed 12 "extremely dangerous" militants in airstrikes in northern Sinai, a militant hotspot.
In a Tuesday statement, the armed forces said the strikes also destroyed four vehicles as it targeted a "terrorist stronghold" of the local Islamic State affiliate, formerly known as Ansar Beit al-Maqdis.
Egypt has in recent years been battling a stepped-up insurgency in northern Sinai, mainly by militants from the ISIS affiliate. The militant campaign accelerated after the military ouster of elected Islamist President Mohammed Morsi in 2013.
The military claims to kill hundreds of militants in the area each year, although it rarely offers proof and journalists and non-residents are banned from the area. Hundreds of security forces have been killed.