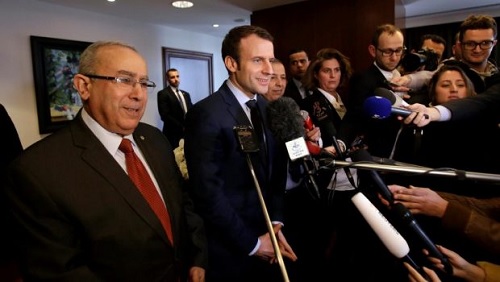 The foreign ministers of Algeria and France on Tuesday urged Libya's rival armed factions to seek a political solution in the North African country to help stem the spread of militant groups there and potential spillover across its borders.
Algeria has joined with North African neighbor Tunisia to seek support for an inclusive dialogue in Libya, where competing governments and armed supporters have struggled for control since a 2011 civil war ousted veteran leader Muammar Gaddafi, according to the report.
France aims to play a bigger role in bringing Libya's factions together to end the turmoil that has allowed Islamist militants to gain a foothold and migrant smugglers to flourish in the absence of a strong central government.
"The main objective remains the fight against terrorism in this area of turbulence, where the presence of terrorists is reinforced because of the chaotic situation in Libya," Algerian Foreign Minister Abdelkader Messahel said after talks with France's Jean-Yves Le Drian, according to state news agency APS.
Le Drian, on a two-day visit to Algiers, described his talks with Messahel as "thorough".