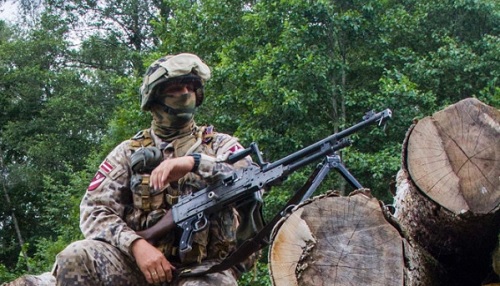 A U.S. helicopter brigade finished advanced aerial gunnery training in Eastern Europe on Friday.
The 10th Combat Aviation Brigade, part of the Army's 10th Mountain Division, started Falcon's Talon on Aug. 7 as part of wider efforts to boost defensive readiness in Latvia, Lithuania and Romania.
Operation Atlantic Resolve is the ongoing U.S. commitment in Europe in response to Russia's 2014 annexation of Crimea. The Falcon's Talon exercise supports this mission by practicing close air support procedures with allies in the region.
A large focus of the exercise was to build up small-unit autonomy and survivability operating in Eastern Europe.
Falcon's Talon concluded just days before Russia's large-scale Zapad exercises. Army officials say the timing is coincidental, not reactionary.