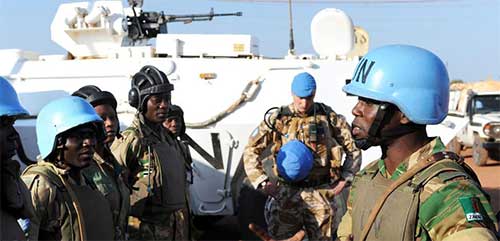 The United Nations Envoy to Libya has revealed that 250 UN troops will arrive in the North African state in the coming weeks, AlKhaleejonline.com reported on Friday. Ghassan Salama made his comments in an interview with an Italian newspaper.
"The task of the troops," he explained, "is to protect the UN mission in Libya. This will enables us to start carrying out our activities by October."
The envoy was dismissive about the different international initiatives regarding the situation in Libya. "There are many initiatives proposed by different countries," he said, "and I do not think that this is helpful."
Salama was reluctant to name any of the countries behind such initiatives. "We have to remember that too many cooks spoil the broth," he added.