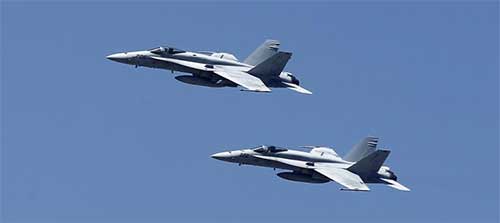 he US military for the first time has conducted two airstrikes against Islamic State group fighters in Somalia, where the group is a growing presence in a country long threatened by the al-Qaeda-linked extremist group al-Shabaab.
A US official said the strikes were carried out in northeastern Somalia, with the first around midnight local time and the second later on Friday morning. The official was not authorised to discuss the mission publicly so spoke on condition of anonymity.
At least six missiles struck in Buqa, a remote mountainous village roughly 60km north of Qandala town in Somalia's northern state of Puntland, a Somali security official told The Associated Press.
The airstrike may have targeted top leaders of the group, the official said, speaking on condition of anonymity because he was not authorised to speak to the media.
Qandala Mayor Jama Mohamed confirmed the airstrike, which he said sent terrified nomadic villagers and their animals fleeing.
The US military this year has carried out well over a dozen drone strikes against al-Shabaab extremists after the Trump administration approved expanded efforts against the group.