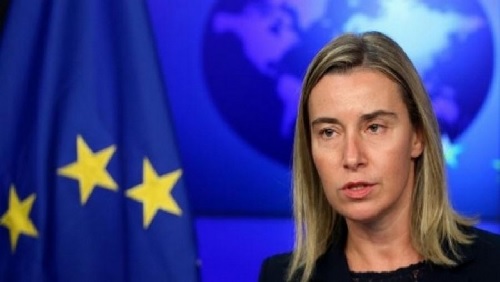 The High Representative of the Union for Foreign Affairs and Security Policy and the European Commission adopted a Joint Communication proposing an EU strategy for Iraq in order to address the many challenges the country faces following the territorial defeat of the ISIS terrorist group.
"Iraq is at a crossroads in its history following the territorial defeat of ISIS at great sacrifice. It is now crucial to act quickly and rebuild the country with the participation of all the components of Iraqi society, to promote and protect fundamental rights and the rule of law in each and every area," said Vice President of the European Commission Federica Mogherini.
The proposal outlines both ongoing and longer term EU support to the country, fully taking into account the Iraqi government's priorities.
Commissioner for Humanitarian Aid and Crisis Management Christos Stylianides, for his part, said that the EU has been providing emergency assistance to the Iraqi people since the beginning of the crisis. Humanitarian needs remain high and many people remain displaced by conflict.
"I have seen first-hand the suffering in places like Mosul and Fallujah and it is crucial that all aid efforts continue to be impartial and neutral. It is essential to support all Iraqi's in need of assistance today and tomorrow, for as long as it takes," Stylianides said.
Commissioner for International Cooperation and Development Neven Mimica said that as Iraq takes steps towards a more stable future, the EU is committed to being a key partner in reconstruction, stabilization and longer term sustainable development.