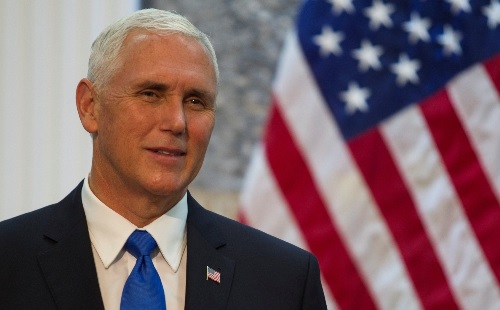 US Vice President Mike Pence will visit the Mideast from January 20 to 23, the White House said on Monday.
The White House explained, in a statement, that Pence will visit Egypt, Jordan and Israel.
Pence was scheduled to visit the region, including the West Bank, last month, but was postponed because of criticism of US President Donald Trump's declaration of Jerusalem as the capital of Israel.
Palestinian President Mahmoud Abbas has previously announced that he refuses to meet the US vice president because of US declaration regarding occupied Jerusalem, according to Al Ray Palestinian Media Agency.