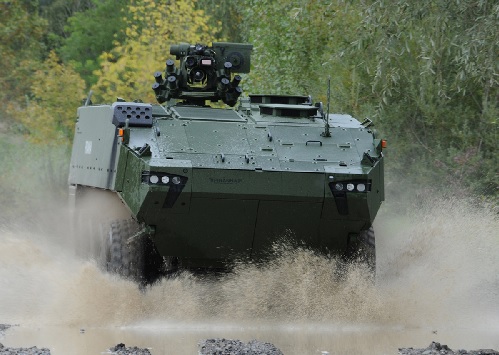 Romanian Minister of Defence Mihai Fifor signed a deal Friday for 227 Piranha V infantry fighting vehicles for the country's armed forces.
The eight-wheel drive vehicles will be purchased under a deal worth €895 million euros (U.S. $1 billion), excluding the value-added tax.
The majority of the IFVs is to be built by a Romanian state-owned plant under license from General Dynamics European Land Systems. Under the plan, 197 of the vehicles will be made at the Bucharest Mechanical Factory.
"This year, the first 36 out of the 227 vehicles will be delivered to Romania, of which six will be produced in Romania at the Bucharest Mechanical Factory," Fifor said at the official signing ceremony.
The contract is part of Romania's ongoing efforts to replace Soviet-designed military gear with new vehicles.