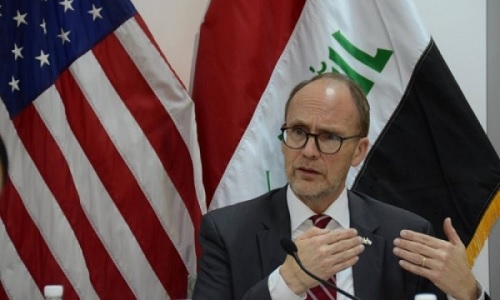 The United States has expressed concern over the relations between various Kurdish political parties, urging the sides to maintain unity and help find a solution to the political deadlock between Erbil and Baghdad.
Speaking to reporters in the embassy on Wednesday, Ambassador to Iraq, Douglas Silliman, urged the Kurdish factions to stay unified at the face of challenges.
He also welcomed the idea of Kurdistan Democratic Party (KDP) and Patriotic Union of Kurdistan (PUK) taking part in the upcoming Iraqi elections through a unified list.
The American envoy revealed that he is scheduled to meet with the Iraqi officials soon to encourage them to kickstart dialogue with the Kurdistan Regional Government (KRG).
He also urged the Iraqi central government to pay the salaries of KRG's public servants as Prime Minister Haider al-Abadi had promised.