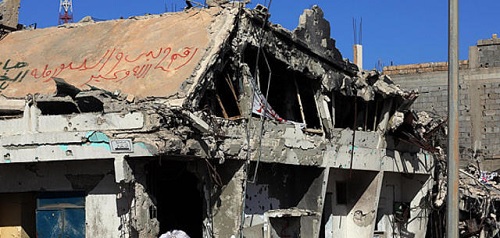 Egypt's Foreign Ministry called Wednesday for an immediate ceasefire in Eastern Ghouta, on the eastern outskirts of Damascus, to allow delivery of desperately needed humanitarian aid and evacuation of critically wounded people.
In a press statement, the ministry condemned the bombardment and shelling of civilian targets in Eastern Ghouta, Damascus and other parts of Syria.
It expressed deep concern about the grave escalation in Eastern Ghouta and its consequences on the humanitarian situation and people there.
The ministry said that Egypt continued contacts with concerned parties to find a solution to the deteriorating situation in Eastern Ghouta.
It stressed that a political settlement remained the sole option for ending the seven-year crisis and restoring stability in Syria.