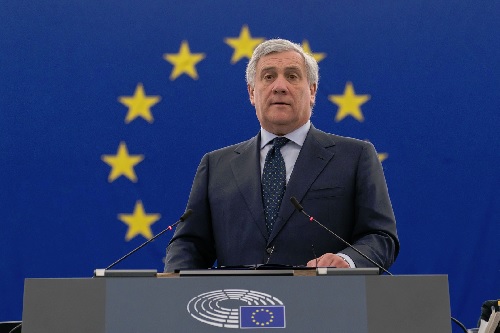 European Parliament President Antonio Tajani Monday stressed that the European Union (EU) must speak with one voice on Libya and that all efforts should support the reconstruction of Tripoli so that it becomes a strong partner.
"The European Parliament stands by the Libyan people, who deserve peace, stability, democracy and prosperity," said Tajani at the beginning of his official visit to Tripoli, where he will be
received by Libyan Prime Minister Fayez al-Sarraj, along with the President of the High Council of State Khaled al-Mishri.
"Stability in Libya means stability in Europe," he stressed in a statement to the press.
His visit includes a meeting with the Head of the High National Elections Commission Emad al-Sayeh, with whom Tajani said he will discuss the concrete support that EU's legislative body can offer, including organizing a conference open to all stakeholders interested in contributing to holding democratic elections in Libya.
The European Parliament's president will also visit the Tripoli naval base, where he will be observing coastal surveillance and intervention at sea to stop illegal migration.