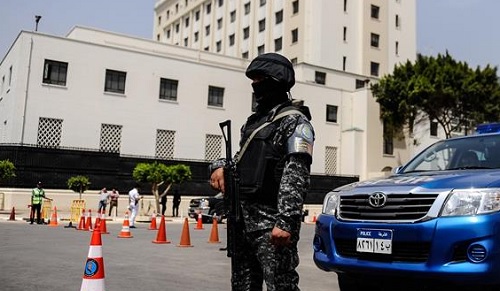 The Tunisian government vowed to revenge on Sunday after a "terrorist" attack on a border security station in northwest Tunisia killed at least nine members of security forces.
"We promise a quick and effective response and we will get our revenge," Tunisian Interior Minister Ghazi Jeribi said.
Jeribi described the attack as "cowardly", insisting "security agents will never lose concentration and their morality will remain higher than ever."
According to Jeribi, a border guard patrol belonging to National Guard was targeted by a terrorist group, whose number is unknown, using an anti-tank mine.
According to TAP, an official Tunisian news agency, the terrorists fired bursts from three directions in Jendouba Province.
The Interior Ministry confirmed at least nine members of Tunisia's security forces were killed, of which eight were killed on the spot and one died of heavy injuries later.