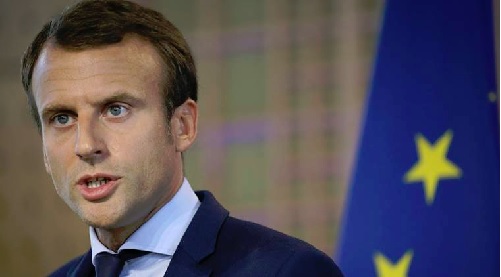 French President Emmanuel Macron will visit to Egypt "in the coming months" following an invitation from President Abdel-Fattah El-Sisi, the French envoy in Cairo said on Thursday.
In statements reported by state-owned MENA agency on the sidelines of the celebration of Bastille Day at the French consulate in Alexandria, Ambassador Stephane Roumtier said preparations are being made for the visit, which will include agreements between the two countries in the fields of security, economy, antiquities, and culture.
Roumtier added that relations between Egypt and France have witnessed development recently, stressing that maintenance of European security starts with Egypt, whose stability is important for the security of Mediterranean and of European countries.
The French envoy also hailed Egyptian efforts to become a main player in the energy sector, pointing at oil exploration and discoveries in the Western Desert and the Mediterranean.
This will be the first visit to Egypt by President Macron, who was elected in May 2017,
President Abdel-Fattah El-Sisi visited Paris last October and discussed with Macron joint efforts to combat terrorism, the Middle East peace process, and the situations in Libya, among other topics.
Both presidents attended the signing of 16 memoranda of understanding in the fields of renewable and traditional energy, infrastructure, social security, and transportation, with El-Sisi meeting a number of French military manufacturing companies.