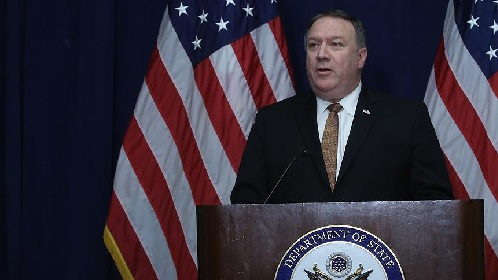 US Secretary of State Mike Pompeo met Wednesday with Egyptian Foreign Minister Sameh Shoukry in Washington to discuss a myriad of topics including security, peace, and military assistance.
Shoukry, who also served as ambassador to the U.S., is on a visit to the U.S. He will also meet with U.S. National Security Adviser John Bolton.
State Department spokeswoman Heather Nauert said the two leaders "discussed the strong U.S.-Egypt partnership, U.S. military assistance to Egypt, and close cooperation on bilateral and regional security issues, including Syria, Libya, and efforts to advance peace between Israel and the Palestinians."
Pompeo and Shoukry emphasized civil society plays a crucial role in Egypt, and the men "look forward to holding the U.S.-Egypt Strategic Dialogue in Washington later this year," Nauert added.