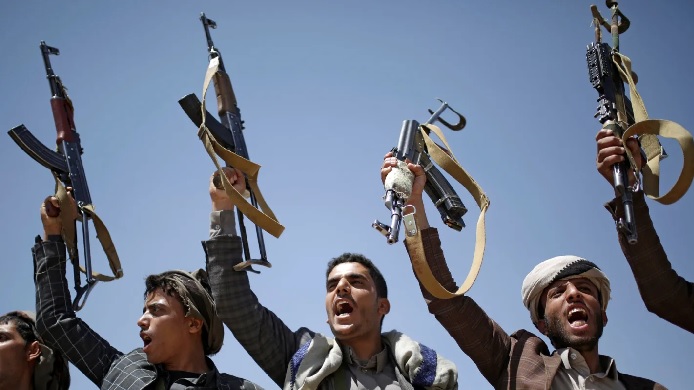 The Iran-backed Houthis have claimed several rocket and drone attacks on Saudi territory in recent months.
Rockets fired by Yemen's Houthi rebels have targeted a hospital in the south-western city of Jazan but no one was injured, the Saudi Press Agency (SPA) reported on Wednesday.
The Houthis fired Katyusha rockets late Tuesday targeting a hospital and other civilian facilities nearby, spokesman of Jazan's civil defense department said, according to SPA.
The attack left no casualties but damaged the walls surrounding the hospital, it added.
Several missile and drone attacks into neighbouring Saudi Arabia in recent months were claimed by the Houthis, which they say are a response to attacks by the Saudi-led coalition fighting them since March 2015.
The coastal city of Jazan, close to the Yemeni border, has previously been the target of missile attacks claimed by the Houthis, who said they target military and vital facilities.
The coalition was formed to counter advances by the rebels towards the Yemeni government's temporary seat in the southern city of Aden. The Houthis took over the capital Sana'a and other areas in late 2014.
Yemen, already one of the Arab world's poorest countries, has been devastated by the power struggle between the Saudi-backed government and the Iran-backed Houthis, and is currently in the midst of a hunger crisis and massive damage to infrastructure.