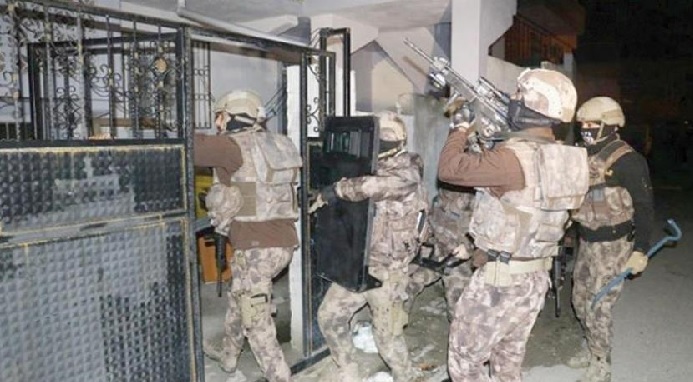 Turkish security forces have carried out a total of 8,163 operations targeting terrorist organizations during April, said Interior Ministry spokesman Ismail Catakli.
In a statement on Tuesday, he said 37 terrorists were neutralized (killed, injured or arrested) in three major operations, including 27 medium operations in rural areas and 253 operations in the cities.
Turkish security operations against ISIS in the first four months of 2020 have so far led to the arrest of 354 ISIS suspects, including two senior operatives.
Security officials seized many documents, weapons and ammunition of the terror group, thwarting possible terror incidents in large cities including the capital, Ankara, and Istanbul.
ISIS has claimed responsibility for a number of terrorist operations in Turkey over the past five years, in which more than 300 people were killed and hundreds others were injured.
The latest of these attacks was in the New Year's Eve of 2017, when the Uzbek national ISIS militant, Abdulgadir Masharipov, attacked Reina nightclub in Istanbul, killing 39 and injuring 69 others.
Security sources said the shooter had received orders directly from ISIS leaders in Syria's Raqqa.
Since then, Turkish security services have been carrying out ongoing campaigns against the organizations' cells, arresting more than 5,000 of its members.
Over the past five years, more than 3,000 others have been deported.
Turkey launched the campaign to deport foreign fighters in November 2019, after the death of ISIS leader Abu Bakr al-Baghdadi in a US raid in Idlib earlier in October.