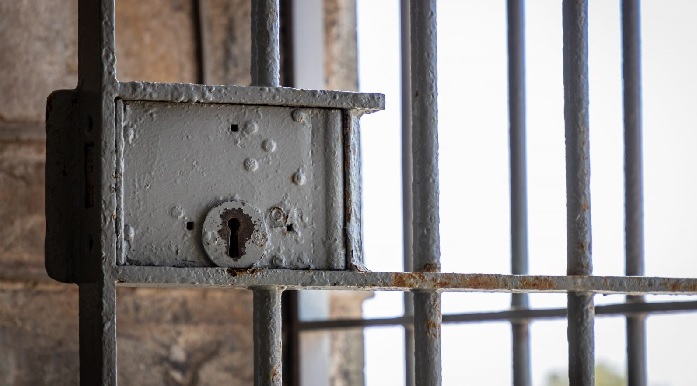 In 2018, Albanian authorities said they had busted an organised crime group with tentacles reaching across Europe. Then a newly-created team of special prosecutors backtracked.
On the evening of September 21, 2018, police special forces raided a pool hall in the Albanian capital, Tirana, in search of Safet Bajri.
Thirty-six-year-old Bajri was among more than a dozen people rounded up that day by police in Tirana, the northern Albanian town of Shkodra and the Dutch port of Rotterdam.
Albania's Serious Crime Prosecution hailed the arrests as the culmination of a two-year international investigation to take down what it said was an organised criminal enterprise involved in extortion, illegal gambling, football match-fixing and illegally influencing public officials.
The Serious Crime Prosecution was disbanded barely a year later and replaced by a team of dedicated anti-corruption and organised crime prosecutors under a landmark overhaul of Albania's much-maligned justice system.
Much was expected of the Special Anti-Corruption and Organised Crime Prosecution, better known by its acronym SPAK, but within weeks it had ruled that the so-called Bajri Group was not a group at all, saying it had no evidence to prove any of the crimes, bar the match-fixing, was committed by more than two of the defendants at a time – the benchmark for an organised criminal enterprise under Albanian law.
The decision, coupled with months of procedural wrangling between courts, mean the defendants are only now nearing trial, but in a lower court in Shkodra where several of them grew up and hold significant business interests. Some have walked free after their pre-trial detention expired. The charges they face have been heavily watered down.
The developments, pieced together via court documents obtained by BIRN, raise fresh questions about the effectiveness of the 2019 justice overhaul under the Socialist-led government of Prime Minister Edi Rama, and of SPAK in particular.
Its creation was hailed as a major step in the fight against deep-rooted organised crime and graft in Albania, but SPAK already faces criticism over the collapse of money-laundering charges in the case of 3.4 million euros found by police stuffed in the door cavities and upholstery of two imported cars in mid-2018.
So far, it can boast only of the arrest on April 3 this year of two mid-level prison officials on suspicion of taking bribes to facilitate the sale of over-priced goods to prisoners.
Rich criminal backgrounds
Some of the defendants in the Bajri case are well-known to police forces in Europe.
Safet Bajri had already been handed prison sentences twice in Belgium – nine years in 2015 for exploitation of prostitutes and participating in a criminal enterprise and 13 years in 2017 for the same charges. Freed pending trial in Belgium, he was deported by immigration authorities as an illegal alien.
In March 2019, following his arrest in Albania, the court in Shkodra converted the combined Belgian sentences to a total of nine years in prison, cut on appeal to eight years and nine months.
His 44-year-old brother, Ilir, who was arrested in Albania the same day as Safet, was a fugitive from Italian authorities having been sentenced in Italy to five and a half years in prison also for the exploitation of prostitutes as well as drug trafficking.
Another relative, 39-year-old Behar Bajri, who was arrested the same day in Rotterdam and extradited last year, has been charged separately with killing his underage wife and a businessman in Shkodra in 2000.
Behar's 47-year-old brother Enver Bajri, who was picked up by Spanish police in the Costa Blanca port of Alicante several weeks after the others, had also been sentenced previously in Italy for organising illegal emigration, exploitation of prostitutes and forgery of documents, according to a police statement. He was sentenced to six years in prison, though the statement did not specify whether he served any of it.
Investigation 'nearing the end'
Prosecutors say the file in the current case is extensive, but the evidence does not support the charge of operating as an organised criminal enterprise. So they handed the case off to Shkodra.
"To have a structured criminal enterprise a collaboration of at least three people in conducting one or more penal offences is needed," the SPAK prosecutors who handled the case, Ened Nakuci and Edvin Kondili, told BIRN.
"If the collaboration exists between only two persons, then we have other forms of collaboration."
The court in Shkodra, however, returned the case to Tirana on February 19 this year saying it had no indication that the courts had confirmed the prosecution's decision to transfer it. Months of wrangling over which court had jurisdiction finally culminated in a High Court decision on April 30 that the case belonged to Shkodra.
"Our decision is based on the law and the evidence and the High Court decision confirmed this," said Nakuci and Kondili.
But the time lost meant that on May 20 this year a number of the defendants walked free from pre-trial detention. Custody was extended until June 20 for Behar, Ilir and Safet Bajri. Enver Bajri has yet to be extradited from Spain.
Without the 'criminal enterprise' element, the charges they face carry much lighter sentences. Safet Bajri now faces only one charge: match-fixing.
Shkodra prosecutor Xhevahir Lita told BIRN: "We are nearing the end of the investigation."