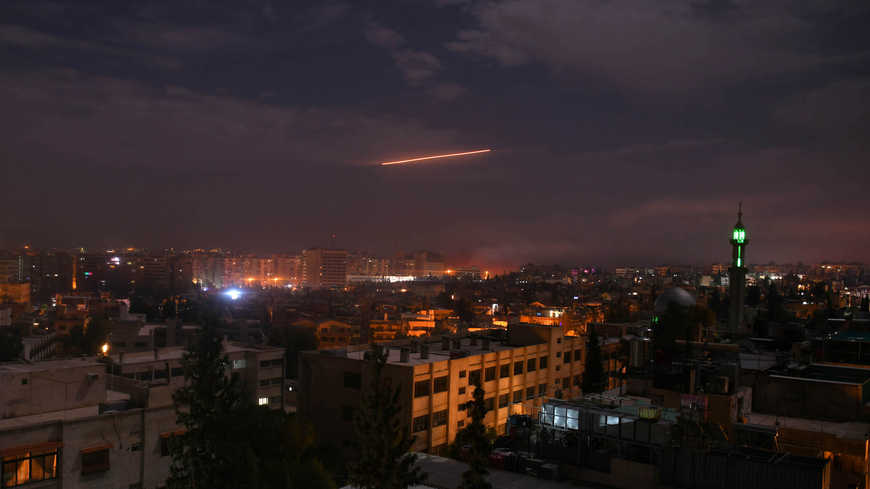 Syria's state news media reported material damage from an Israeli strike on Syrian air defenses and Iranian militias in the country yesterday.
Israel reportedly bombed targets in southern Syria again late Tuesday evening.
The state-run Syrian news agency SANA said the "Zionist enemy" launched an airstrike from the Golan Heights at south Damascus. The strike caused "material damage," according to the agency.
The UK-based Syrian Observatory for Human Rights reported that Israeli shelling hit weapons depots south of the Syrian capital. Eight fighters for Iran-backed militias and the Lebanese group Hezbollah were killed, according to the observatory.
SANA did not specify the target of the airstrike.
Israel does not comment on military operations abroad, but it is widely suspected of carrying out regular airstrikes in Syria and against Syrian and Iranian military targets. Earlier this month, Israel reportedly bombed Syrian air defense and Iranian militia targets in and around Damascus.
Iran is a strong ally of the Syrian government and Hezbollah in Lebanon and accesses the Mediterranean Sea through Syria. Both Iran and Hezbollah have fighters in Syria to help the government in the war against armed opposition groups.
The Syrian Observatory for Human Rights has counted 36 Israeli airstrikes in Syrian territory in 2020 so far. The strikes have hit sites across Syria, not only the Damascus area.