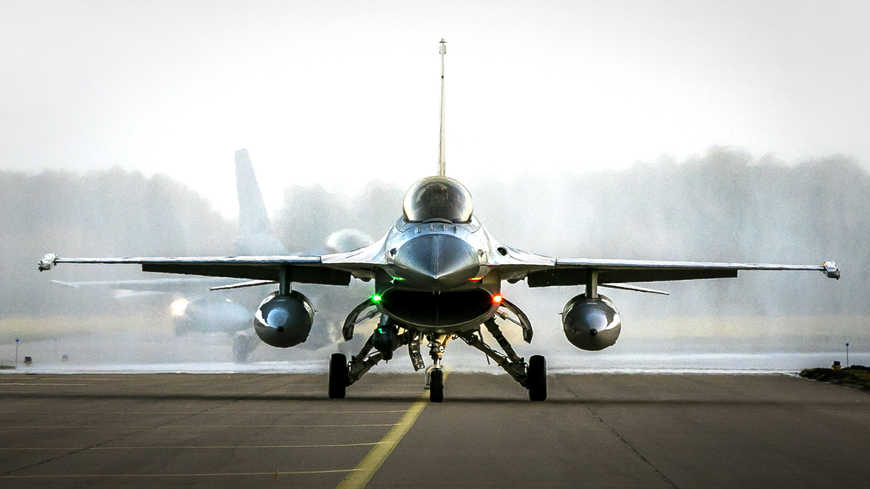 The Dutch now take the helm of a training mission that focuses on "expert specialized capabilities."
The Netherlands is preparing to bolster its mission in Iraq by sending up to 150 additional troops to Iraqi Kurdistan, according to a vote by the Dutch Council of Ministers on Friday. The troops will be responsible for security at the Erbil airport alongside US forces. The airport is an important base for the US-led anti-Islamic State (IS) coalition.
The deployment comes as Washington continues to reduce its troops in the country and as Iraq's Prime Minister Mustafa al-Kadhimi has pledged to push back against foreign influence. International support is more welcome in the north, as the coalition largely operates out of Erbil. The Kurdistan Regional Government (KRG) has celebrated a new phase of assistance from foreign governments across joint projects and beefed up military infrastructure, including a 30-point reform project in collaboration with Germany, the United Kingdom and the United States.
The US-led coalition recently shifted its mission in the country into an advisory role. The number of personnel will be reduced and a Military Advisor Group will be smaller in size but stocked with "expert specialized capabilities" to advise security staff and leaders.
KRG Prime Minister Masrour Barzani has spoken positively about these states remaining in the country. In October, he welcomed Germany's decision to extend its armed forces' mandate in Iraq through 2022.
The Dutch will now take the helm of this mission and its new troops are likely to arrive in early January.
"ISIS is still a source of instability on the edges of Europe," Dutch Minister Ank Bijleveld-Schouten said in a statement. "After the loss of the caliphate in March 2019, the terror organization in Iraq and Syria went into an underground guerrilla struggle. ISIS carries out dozens of attacks every month against the Iraqi government, security forces and population."
The Netherlands is part of a US-led coalition formed in 2014 against IS. The Netherlands has military personnel in Iraq and Iraqi Kurdistan that provide training and consultation. The government estimates its forces have trained over 100,000 Iraqi troops and Kurdish peshmerga fighters.
Last month, the Dutch government voted to continue its mission in Iraq with 60 military personnel resuming training of peshmerga fighters and Iraqi forces as well as 20 military and civilian advisers to the Iraqi government. That mission was briefly halted in April because of the coronavirus pandemic as 20 Dutch soldiers returned home. The mission has since resumed. Two weeks ago, Barzani hosted Dutch Prime Minister Mark Rutte to discuss security in the Kurdistan Region.
Despite Iraq declaring defeat over IS in late 2017, the extremist group continues to wage a hit-and-run war on security forces and state infrastructure. On Nov. 23, six Iraqi security personnel and three civilians were killed when a roadside bomb struck a car. When a rescue team arrived, jihadis opened fire in an apparent ambush. The mayor and police forces attributed the attack to IS.
The uptick in attacks, particularly in the Diyala region northeast of Baghdad, come as the United States announced it would withdraw around 500 troops by January. Other countries contributing to the US-led coalition have since pulled out of Iraq entirely.