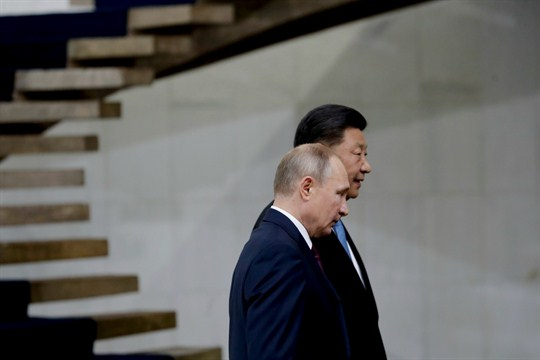 Natural gas started flowing from Russia to China for the first time on Dec. 2 when Russian President Vladimir Putin and China's leader, Xi Jinping, officially launched the initial phase of a huge new pipeline known as the Power of Siberia.
Gazprom, Russia's state-owned energy giant, claims it is expected to generate $400 billion in revenue—its largest export contract ever. The potentially lucrative pipeline also has clear geopolitical undertones, accelerating the strategic entente between the world's second-largest gas producer and Asia's biggest economy at a time when both Russia and China are pushing back against the global influence of the United States and its allies.
"This contract kick-started an unprecedented high-tech project in eastern Russia," Putin said at an inauguration ceremony that he and Xi participated in via video link. Indeed, the Power of Siberia is an impressive feat of engineering.
From the newly developed Chayanda gas field in the frigid northern Russian region of Yakutia, it stretches more than 2,200 kilometers (1,300 miles) southeast to the Chinese border, where it crosses beneath the Amur River to enter Heilongjiang province, in northeastern China. It passes through a variety of treacherous terrain, in extremely harsh conditions: Winter temperatures in Yakutia can reach 62 below zero Celsius.