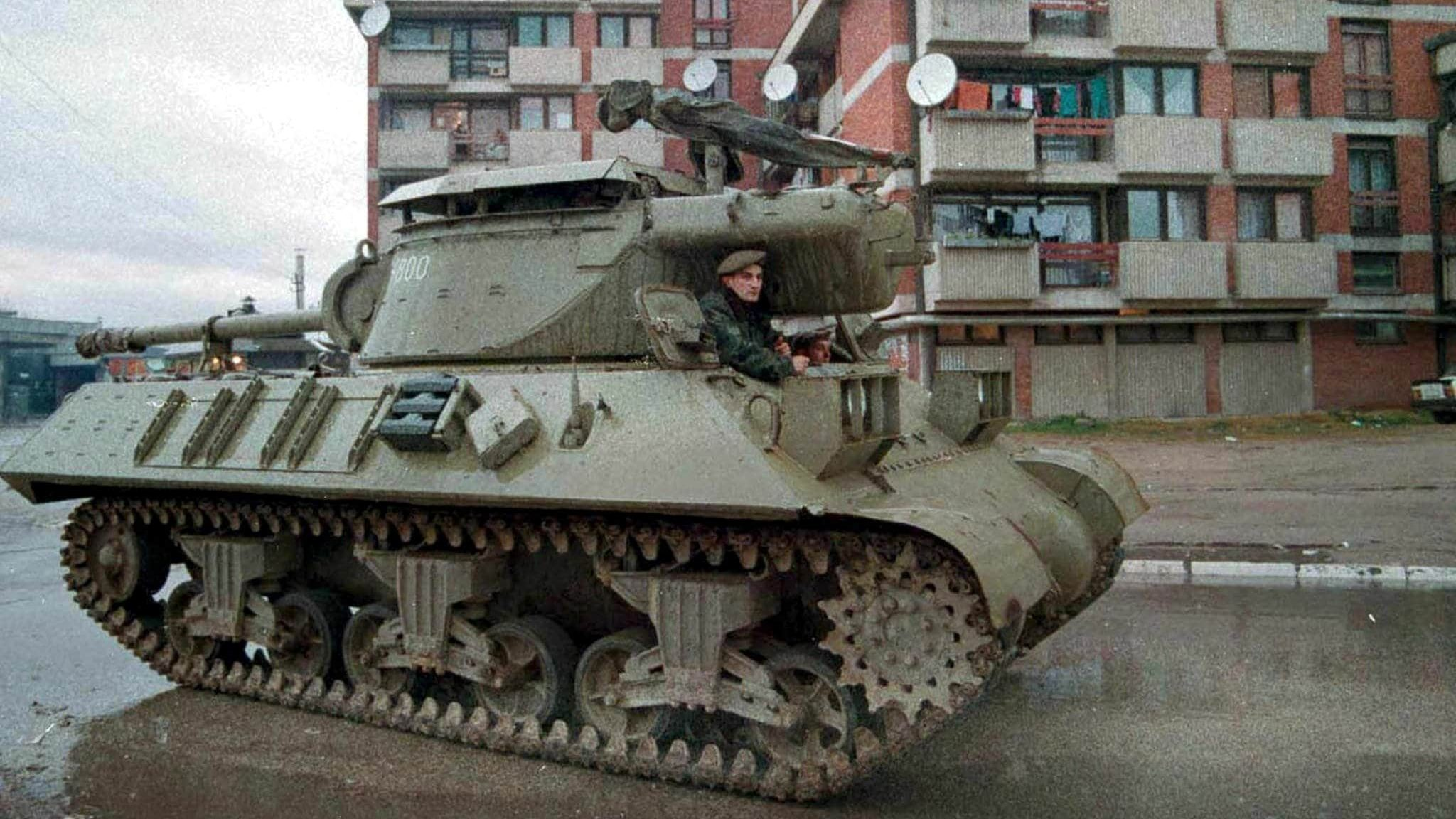 From education to investment, erased addresses and negative stereotypes, ethnic Albanians still face widespread discrimination in Serbia, says MP Shaip Kamberi.
From education to investment, erased addresses and negative stereotypes, ethnic Albanians still face widespread discrimination in Serbia, says MP Shaip Kamberi.
As a political representative of ethnic Albanians in Serbia, Shaip Kamberi never had it easy.
It got a whole lot harder, however, when an election last year yielded a parliament dominated by the party of President Aleksandar Vucic and its allies, leaving Kamberi and his five Albanian and Bosniaks colleagues as the only opposition MPs in the 250-seat assembly.
They face a "hostile" atmosphere, he told BIRN in a written interview.
"Participation in the work of legislative institutions and the opportunity to raise issues that affect our lives is good, even in a Serbia like this which sees Albanians only as enemies and representatives of a lower people," said Kamberi, the 56 year-old leader of the Party for Democratic Action, PDD.
"As the president of a party that has been institutionally fighting for the rights of Albanians for 30 years and a party that has participated in parliamentary elections every time, I am an advocate of the idea that the decision to participate in elections is rational and pragmatic," he said, "despite the fact that none of the previous governments, nor the current one, saw in us possible partners."
Pro-government press 'tries to blacken us'
Long discriminated against, ethnic Albanians in Serbia are concentrated mainly in the southern Presevo Valley, adjacent to the majority-Albanian former Serbian province of Kosovo, which broke away in war in 1998-99 and declared independence in 2008.
Running together, ethnic Albanian parties took three seats in parliament in the 2020 election, which was largely boycotted by the Serbian opposition. They joined forces with three other MPs of the Bosniak minority to form the only opposition force in Serbia's national assembly.
As leader of the United Valley-SDA Sandzak parliamentary group, Kamberi regular faces a backlash when he speaks.
"The situation is such that each of our speeches tries to be presented as anti-Serbian, anti-state," he told BIRN. Besides reactions from the country's top officials, "the pro-government press tries to blacken us after each speech. Is that not trying to put pressure on us?"
The atmosphere in parliament is "hostile after each of our requests".
"We witnessed that during my speech in the Albanian language there was a choral attempt to prevent me from continuing," he said, referring to a speech Kamberi gave on February 9. Each MP has the right to speak in their native language and the assembly should provide translation, but this did not happen when Kamberi spoke in Albanian.
"Otherwise," he said, "outside the assembly hall [the atmosphere is] within the limits of correctness."
Enduring negative stereotypes
Concerning the Presevo Valley municipalities of Presevo, Bujanovac and Medvedja, Kamberi said ethnic Albanians living there "have faced systematic state discrimination in all areas of life for decades."
The area was the site of a 2001 insurgency by ethnic Albanian guerrillas, a spillover of the Kosovo conflict. It remains one of the country's poorest regions, slowly emptying of Albanians seeking work in Western Europe.
Albanians across Serbia "are victims of violent outbursts during every outbreak of 'Albanophobia'," he said, citing attacks on individuals and property and the persistence of "negative stereotypes" about Albanians.
Albanians in Serbia are regulatory referred to by the derogatory term 'Shiptar'. Interior Minister Aleksandar Vulin, now Serbia's defence minister, used the term in May 2019, resulting in a lawsuit brought by Ragmi Mustafa, head of the National Council of the Albanian Minority in Serbia.
Belgrade's Higher Court dismissed Mustafa's complaint in December last year, ruling that, while the term 'Shiptar' is offensive, it "does not represent an idea, information or opinion that incites inequality, violence and hatred."
Kamberi alleged the verdict was the result of "direct political influence" on the court.
Albanians being 'erased'
After a decade of dispute, the issue of books in Albanian for primary schools in the Presevo Valley was "largely resolved" last year with an agreement between Serbia, Albania and the Albanian minority in Serbia on the majority of books that would be used, Kamberi told BIRN, but he said it remained a problem in secondary schools. Albanians also want diplomas from the University of Kosovo to be recognised in Serbia. But Serbia does not recognise Kosovo as independent.
Another major issue facing Albanians in southern Serbia is the quiet police practice of rendering addresses inactive, a practice rights organisations say disproportionately affects ethnic Albanians and leaves them unable to access a raft of basic rights.
It is "a process that is selectively carried out against the Albanians of our municipalities and only against those who have a temporary residence in Kosovo," Kamberi said.
According to Kamberi, those affected are mainly Albanians who fled their homes in the Presevo Valley during the 1998-99 Kosovo war, "when the Serbian army was stationed in that area, and the police were withdrawn from Kosovo".
"Most of them have so far preserved their residences in our municipalities because they do not have a resolved status in Kosovo," he said. With their Serbian addresses classified as inactive, "they are now erased, as if they do not exist," he said, a fact that has political ramifications.
"This drastically affects the ethnic structure of the population and the facts show that this is reflected in the representation of Albanians in local self-government."
Kamberi said that Albanians in Serbia had hoped that the process of Serbia's integration with the European Union would, over time, bring about the "gradual normalisation of relations".
But an EU-mediated dialogue between Serbia and Kosovo has been dragging on for years with no deal in sight.
Kamberi urged the new Kosovo government, to be formed by the Vetevendosje party after a landslide election win in February, to put the issue of Albanian rights in Serbia on the agenda of the Brussels talks, as well as provide "a special programme of government assistance" for the Presevo Valley.
Kamberi said that not a single Albanian holds a senior post in the Serbian executive branch.
Rather than public positions, he said, Albanians want "measures to promote the rights of Albanians – uniform and equal participation in government and public institutions, solutions concerning education, the issue of free and official use of national symbols and direct economic investment in our municipalities."