Turkish FM calls on Syria Kurds to be part of opposition coalition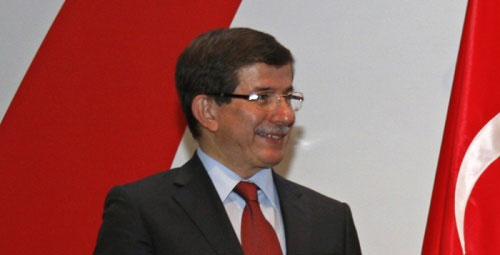 Kurds in Syria should partake in the opposition group Syrian National Coalition (SNC), Turkish Foreign Minister Ahmet Davutoglu has said.
Davutoglu's call comes a week after high-ranking officials from Turkey's political and security circles met two visiting Kurdish politicians from neighboring countries, one from Syria and the other from Iraq.
Turkey is both "concerned" and "ready to contribute positively" to recent events in Iraq and Syria, Davutoglu said in a televised program on Friday.
"Turkey has never supported an ethnic group over another in any of its neighbors, especially during the current tumultuous events in Iraq and Syria," he said.
Davutoglu called for greater dialogue between different groups in Syria, and said: "What we are trying to prevent is not only clashes between al-Nusra and PYD. What we are trying to prevent is a Kurd-Arab conflict in any shape or form."
You can follow any responses to this entry through the
RSS 2.0
feed.
Both comments and pings are currently closed.
//php comments_template(); ?>