Serbian Deputy PM says Belgrade and Zagreb have the obligation to make violence impossible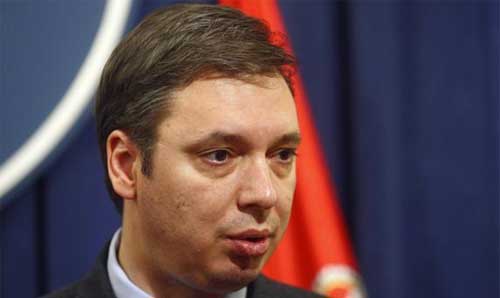 Serbian Deputy prime minister Vucic said on Saturday that politicians in both Belgrade and Zagreb have "the obligation to make violence impossible".
"I'm convinced that our countries will never again confront each other," Vucic said.
He said that Serbia and Croatia should leave the post-conflict "cold peace" era behind and move forward.
Describing the current working relationship between the two countries as "genuine", he said that both were "working hard to rationalise relations completely".
"Both sides are behaving as politically maturely as possible," he said.
Commenting on the recent anniversary of the 1995 Operation Storm, which saw Zagreb's forces seize back parts of Croatia which had been under Serb control, causing a mass exodus of Serb refugees, Vucic said that reconciliation was still a troubled issue.
You can follow any responses to this entry through the
RSS 2.0
feed.
Both comments and pings are currently closed.
//php comments_template(); ?>