Russian troops seize control of third Ukrainian naval base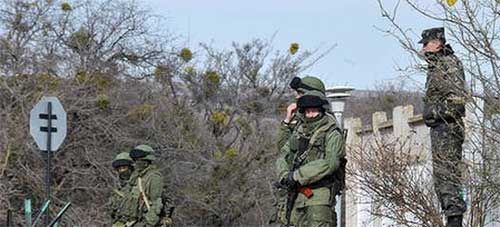 Russia's troops have seized control of a naval base near Crimea's city of Feodosia.
This was the third successful Russian assault of a Ukrainian base on the Crimean peninsula from the last two days.
It leaves all Ukrainian bases in the region, which was incorporated into the Russian Federation last week, under control by Moscow.
Belbek airbase to the south of Crimea was also taken over on Saturday, with its commander, Colonel Yuli Mamchur, reportedly missing.
Russian defense officials announced that Russia's flag is now waving at 189 military units and facilities across Crimea.
You can follow any responses to this entry through the
RSS 2.0
feed.
Both comments and pings are currently closed.
//php comments_template(); ?>