Russia in control of all military bases of Crimea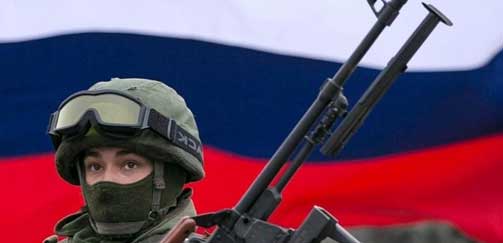 Russia has reported taking control of all Ukrainian military facilities in Crimea and announced plans to increase its own military presence in the peninsula.
All 193 military garrisons of the Ukrainian armed forces in Crimea have raised Russian flags, Army General Valery Gerasimov, Chief of the Russian General Staff, announced on Wednesday.
The Russian military chief said about 1.500 Ukrainian military personnel out of about 18,000 had chosen to return to Ukraine and would be repatriated by train.
The Ukrainian Defence Ministry confirmed on Wednesday that the first 131 marines had left Crimea. It said 4,300 Ukrainian servicemen had asked to return to Ukraine.
You can follow any responses to this entry through the
RSS 2.0
feed.
Both comments and pings are currently closed.
//php comments_template(); ?>