Putin calls for canceling of agreements with Ukraine on the Black Sea Fleet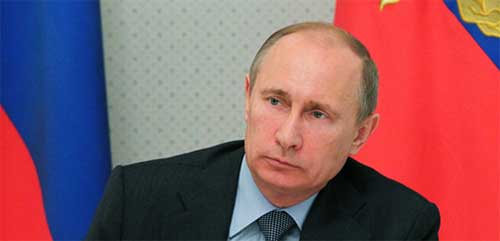 Russian President Vladimir Putin on Friday submitted to the State Duma, the lower house of parliament, a motion to terminate agreements with Ukraine on the Black Sea Fleet.
"After the signing of the treaty between Russia and the Crimea on March 18, 2014 on the accession of Crimea to Russia and the formation of two new regions in Russia, the Russian-Ukrainian agreements essence was lost due to the virtual cessation of legal relations of Russia renting facilities for Black Sea Fleet in Ukraine, "the Kremlin said in a statement.
Deputy Foreign Minister Grigory Karasin and Deputy Defense Minister Nikolai Pankov was appointed presidential representatives to discuss the issue with both houses of parliament, said the statement.
You can follow any responses to this entry through the
RSS 2.0
feed.
Both comments and pings are currently closed.
//php comments_template(); ?>