Musharraf charged for high treason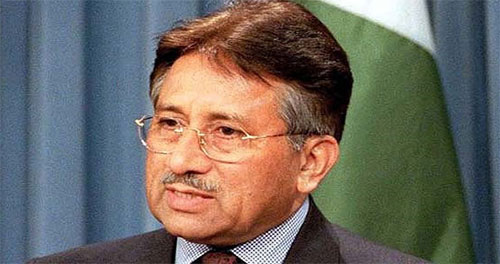 For the first time , a former Chief of Army Staff and President of Pakistan has been indicted by a special court for high treason on Monday to impose emergency and undermining the Constitution.
General Pervez Musharraf has pleaded not guilty to all charges.
Justice Faisal Arab who lead the court specifically asked Justice Tahira Safdar to read each of the five charges for Musharraf , which occurred just before 09:30 pm court in a security wall . The court issued non bailable arrest warrants to be executed if he did not appear today his own will .
There was speculation that former military dictator would not appear because he was admitted to the ICU last night Armed Forces Institute of Cardiology ( AFIC ) , where he was from January 2 . His entire team of lawyers led by Sharifuddin Pirzada boycotted the proceedings and a new lawyer Dr. Faroogh Naseem also a senator of Muttahida Qaumi Movement ( MQM ) told the court that Musharraf will be now.
All he knew about the case was what appeared in the media, he said that he was involved last night and it takes time to go through a bunch of documents.
You can follow any responses to this entry through the
RSS 2.0
feed.
Both comments and pings are currently closed.
//php comments_template(); ?>