Russia holds military exercises in South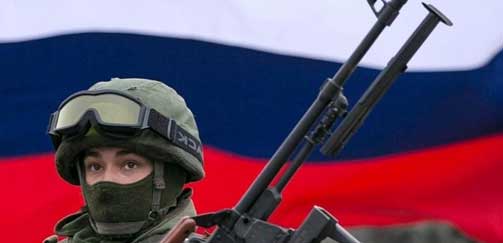 The Russian defense ministry said on Wednesday it was conducting fresh military exercises in the south of the country as fighting intensified between rebels and government forces in Ukraine.
On Tuesday, fighting erupted in the heart of major rebel stronghold Lugansk, as the bodies of 17 civilians fleeing the city were recovered from wreckage of their destroyed convoy.
As government forces cut deeper into insurgent territory, Kiev and Moscow announced that Presidents Vladimir Putin and Petro Poroshenko will hold their first face-to-face talks in months next week with pressure piling on to end four months of brutal fighting.
The major test of long-range anti-aircraft and anti-missile systems will take place at the Ashuluk base in Russia's southern Astrakhan region, several hundred kilometers from the fighting in eastern Ukraine, a spokesman told Interfax news agency.
"Today there will be around 20 launches of S-300 and S-400 rockets. The surface-to-air missile systems should provide a massive strike on the hypothetical enemy, destroying high-altitude, low-altitude and ballistic targets," the agency quoted Colonel Igor Klimov as saying.
He said the exercise would simulate a possible air and missile attack, and involve more than 800 soldiers and 200 pieces of military equipment.
The surface-to-air missile systems used in the training are different from the medium-range Buk system believed to have been used by pro-Russian separatists to shoot down Malaysia Airlines Flight MH17 over eastern Ukraine on July 17, killing all 298 on board.
The West believes the Buk system was supplied by Moscow, although Russia denies this and has blamed Ukraine for the tragedy.
Russia has conducted numerous military exercises this summer, which the West has criticized as intending to intimidate Ukraine.
You can follow any responses to this entry through the
RSS 2.0
feed.
Both comments and pings are currently closed.
//php comments_template(); ?>