US pledges full support for Iraqi efforts to retake territories from IS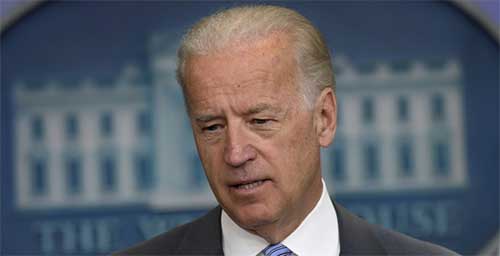 US Vice President Joseph Biden has pledged "full support" for Iraqi efforts to retake territories lost to the Islamic State, as Baghdad bristled at the Pentagon chief's criticism of Iraqi forces over the battle against the extremist group.
In a phone call with Iraqi Prime Minister Haider al-Abadi on Monday, Biden reiterated "full US support" for Iraqi liberation efforts, including "the expedited provision of US training and equipment" to help combat the Islamic State's use of truck bombs in fighting.
Washington is rushing 1,000 antitank rockets to Baghdad after the Islamic State took full control of Ramadi, the capital of Iraq 's largest Anbar province in the west, on May 17 by using suicide vehicle bombs and other means.
US Defence Secretary Ash Carter on Sunday blamed Ramadi's fall on a lack of will on the part of the Iraqi forces to fight the Islamic State, which has announced the establishment of a caliphate in areas under its control in Syria and Iraq.
You can follow any responses to this entry through the
RSS 2.0
feed.
Both comments and pings are currently closed.
//php comments_template(); ?>