NATO commander: Ukraine still facing attacks on its territory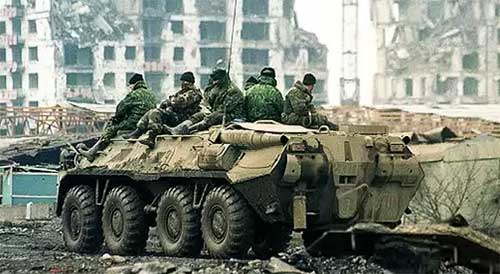 A top NATO commander warned Wednesday that "continual attacks" against Ukraine were hampering Kiev's efforts to modernise its army enough to one day join the Western military alliance.
"We are well aware of the formidable challenges that Ukraine is facing," NATO's political affairs and security chief Thrasyvoulos Terry Stamatopoulos told the start of a defence meeting in Kiev.
"It's not easy to launch wide-ranging reforms while managing a major conflict and deterring continual attacks against your territorial integrity," he said in reference to the West's repeated accusation of Russia being behind Ukraine's separatist war — a charge Moscow denied.
The assistance secretary general's visit to Kiev comes three months into a ceasefire that has managed to scale down but not completely halt the pro-Russian uprising that has claimed nearly 6,300 lives in Ukraine's industrial east.
You can follow any responses to this entry through the
RSS 2.0
feed.
Both comments and pings are currently closed.
//php comments_template(); ?>