Deserted streets of Bangui, as terrified residents inside home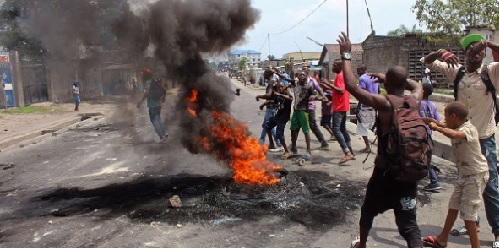 The streets of the capital of the Central African Republic were deserted, with residents terrified at the shelter inside and tens of thousands of people fleeing their homes after three days of shooting and blood.
"We fear that the violence we see in Bangui is a return to the dark days of late 2013 and 2014 when thousands were killed and tens of thousands have fled their homes," said the spokesman of the 'UN refugee agency Leo Dobbs reporters Tuesday.
At least 36 people have died in the last three days and 27,400 fled their homes amid the latest outbreak of violence in the country torn by conflict, the UN said.
Fears of a sudden influx of refugees saw neighboring Democratic Republic of Congo announced the immediate closure of its northern border with the landlocked former French colony.
One in 10 Central Africans – 460,000 people – have sought refuge outside the country, mainly in Cameroon, Chad, Democratic Republic of Congo and Congo since violence broke out more than two years ago.
Announcing that it cut short a visit to UN headquarters in New York, the Acting President Catherine Samba Panza told national radio: "I appeal to you, calm my countrymen I ask you to return to your homes . ".
Gunfire was heard in the afternoon in the Fighter area next to the Bangui International Airport, where some 20,000 people have sought refuge near the French military bases and the UN.
"It is very difficult to get to the airport. There are barricades in the streets and there were shots being this morning, "said Dobbs UNHCR in Geneva.
"The displaced people are reported to be in a state of shock."
You can follow any responses to this entry through the
RSS 2.0
feed.
Both comments and pings are currently closed.
//php comments_template(); ?>