Tunisia: Terrorist cell dismantled in Zaafrane (Douz)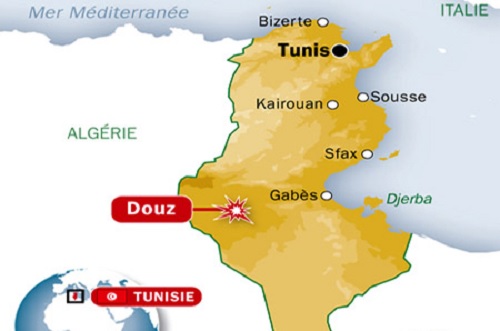 A terrorist cell was discovered in the locality of Zaafrane (delegation of Douz), the Interior Ministry said in a statement Monday.
This cell was dismantled as part of the investigation conducted by security units in the region after individuals hoisted on Friday night the black flag of Daesh on top of the Agricultural
Centre of Zaafrane.
The same source said raids conducted by security forces as part of this investigation helped arrest more than 30 Takfiris.
Daesh has a strong presence in Libya, and is beginning to spill over into Tunisia. On March 7, Daesh launched an attack on military posts in the Tunisian town of Ben Guerdan. Over 40 people were killed in the battle.
Tunisia remains under an official "state of emergency."
You can follow any responses to this entry through the
RSS 2.0
feed.
Both comments and pings are currently closed.
//php comments_template(); ?>