Algerian troops seize weapons near Libyan border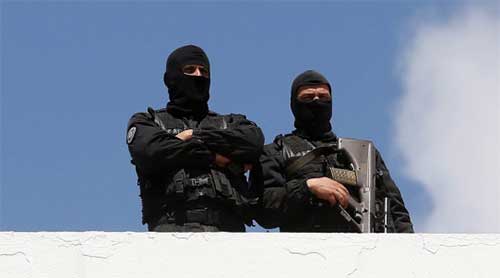 Algerian army troops on Sunday discovered a load of war weapons and ammunition near the border with Libya, Defense Ministry said.
The weapons were discovered in the locality of Bordj Badji Mokhtar, in Adrar province, 1543 km southeastern of Algiers, thanks to the permanent patrol operations being conducted by thousands of troops deployed on the border with chaos-ridden Libya, the source noted.
The troops seized a PKT machine gun, a FMPK machine gun, a Kalashnikov submachine gun, two SIMONOV semiautomatic guns, three grenades and 974 bullets of different calibers.
The operation was part of the measures meant to strengthening security on the border and the fight against organized crime, the source said.
Located in a region plagued by unprecedented security and political instability, Algeria faces ongoing terrorist threats.
You can follow any responses to this entry through the
RSS 2.0
feed.
Both comments and pings are currently closed.
//php comments_template(); ?>