Algeria condemn church attack, express solidarity with France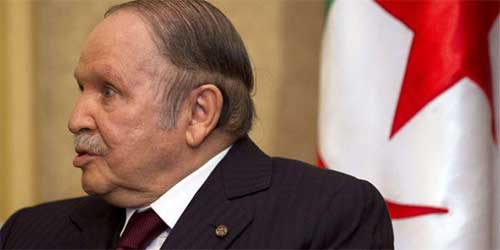 President of the Republic Abdelaziz Bouteflika on Tuesday expressed Algeria's condemnation of the terrorist attack perpetrated in a church in Saint-Etienne-du-Rouvray and its solidarity with France in such a tragic moment.
"It is with strong emotion that I learnt the terrible news of the terrorist attack on a church in Saint-Etienne-du-Rouvray, during which a priest was killed in the most despicable manner while another person was injured," wrote President Bouteflika in a message to French counterpart Francois Hollande.
"In those painful circumstances and facing this unacceptable act committed in a place of worship, I convey, on my own name and on behalf of the Algerian government and people, our heartfelt condolences and our deepest sympathies," said the Head of the State.
"Algeria, which is deeply chocked, condemns in the strongest terms this act that no ends can justify. Islam which makes sacred the human life and respects the other religions of the book can in no way be linked to such a barbaric crime," said President of the Republic.
You can follow any responses to this entry through the
RSS 2.0
feed.
Both comments and pings are currently closed.
//php comments_template(); ?>